Past Reads:
I am LOVING summer because of how much reading time it gives me. Waking up in the morning with a cup of coffee and a good book, sitting out on the patio under the sun reading, curling up in bed with a story to accompany the sounds of bullfrogs in the pond - heaven! Perhaps I haven't been as productive as I should, but I think reading is as good an accomplishment as any!
In the past week I've finished a few young adult books -
Scarlet
,
How to Save a Life
(see reviews below), completed reading and hosted our faculty book club for
The Kitchen House
, and completed a life-changing professional development book - Penny Kittle's
Book Love
. All-in-all, it's been a fairly fantastic reading week!
Current Reads:
I just started, and I mean
just
(on page 7)
Ashes
by Ilsa J. Bick. This book was actually recommended by our brand new principal. When I first met her a few weeks ago, we got to talking books (I feel like I do that with everyone) and she said her teenage son couldn't get enough of this series. How could it not go on my to-be-read list? I then highly recommended the
Legend
and
Divergent
series for her to take back to her son; I hope he loves them as much as I do!
Here's the goodreads summary of the book (and, yes, it's another dystopian series...I'm hooked!):
It could happen tomorrow . . .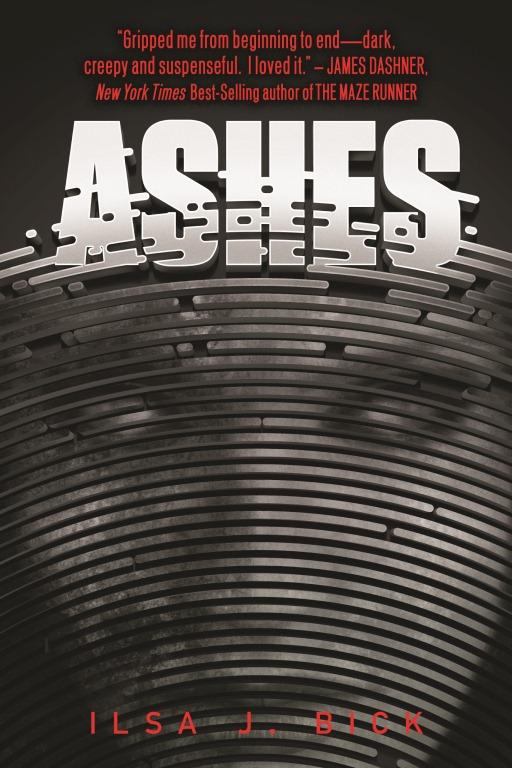 An electromagnetic pulse flashes across the sky, destroying every electronic device, wiping out every computerized system, and killing billions.
Alex hiked into the woods to say good-bye to her dead parents and her personal demons. Now desperate to find out what happened after the pulse crushes her to the ground, Alex meets up with Tom—a young soldier—and Ellie, a girl whose grandfather was killed by the EMP.
For this improvised family and the others who are spared, it's now a question of who can be trusted and who is no longer human.
Author Ilsa J. Bick crafts a terrifying and thrilling post-apocalyptic novel about a world that could become ours at any moment, where those left standing must learn what it means not just to survive, but to live amidst the devastation.
Future Reads:
In the next few weeks I'm facing a problem that I guess I'm happy to have. ALL of my library holds seem to be coming in at the same time. I can't not check them out as I've been anxiously awaiting some of them for months. I now have six (seven including
Ashes
, which I just started) library books stacked up in our office, all with due dates within the next three weeks. Think I can do it? I guess painting my bedroom ceiling will just have to wait a little bit longer.
My books currently stacked up:
Also, if you are looking for a summer reading challenge, think about joining the
#summerthrowdown
. It's a great way to challenge yourself to read more books; my goal is 15 books in July (looks like my landscaping might have to wait).
What are you reading? What have you just finished? What are your top recommendations? Leave me a comment as I'm always looking for books to add to my To-Be-Read list!